Enhance user experience with
virtual assistance
A software that can adapt to different fields guarantees a higher degree of user satisfaction and concrete advantages for who chooses to implement it.
The term chatbot derives from the contraction of the words "chat" and "robot" and it is a software solution designed to simulate a conversation with a human being.
They are popular on instant messaging apps, like
Messenger
,
Whatsapp
,
Telegram
, but they can also be integrated into websites or web portals. Thanks to the high level of customization,
chatbots can be applied to a variety of fields – information, services, sales, assistance – to achieve different goals – retaining the client, creating engagement, pushing marketing campaigns, etc.
These solution simplify the interactions between people and services, enhancing customer experience by giving them an always available assistant. At the same time they offer new companies an opportunity to enhance the process of customer engagement, meeting the consumers' need to feel closer to the company or the brand – which has grown a lot these past few years – thus enhancing operating efficiency and lowering the cost of customer service.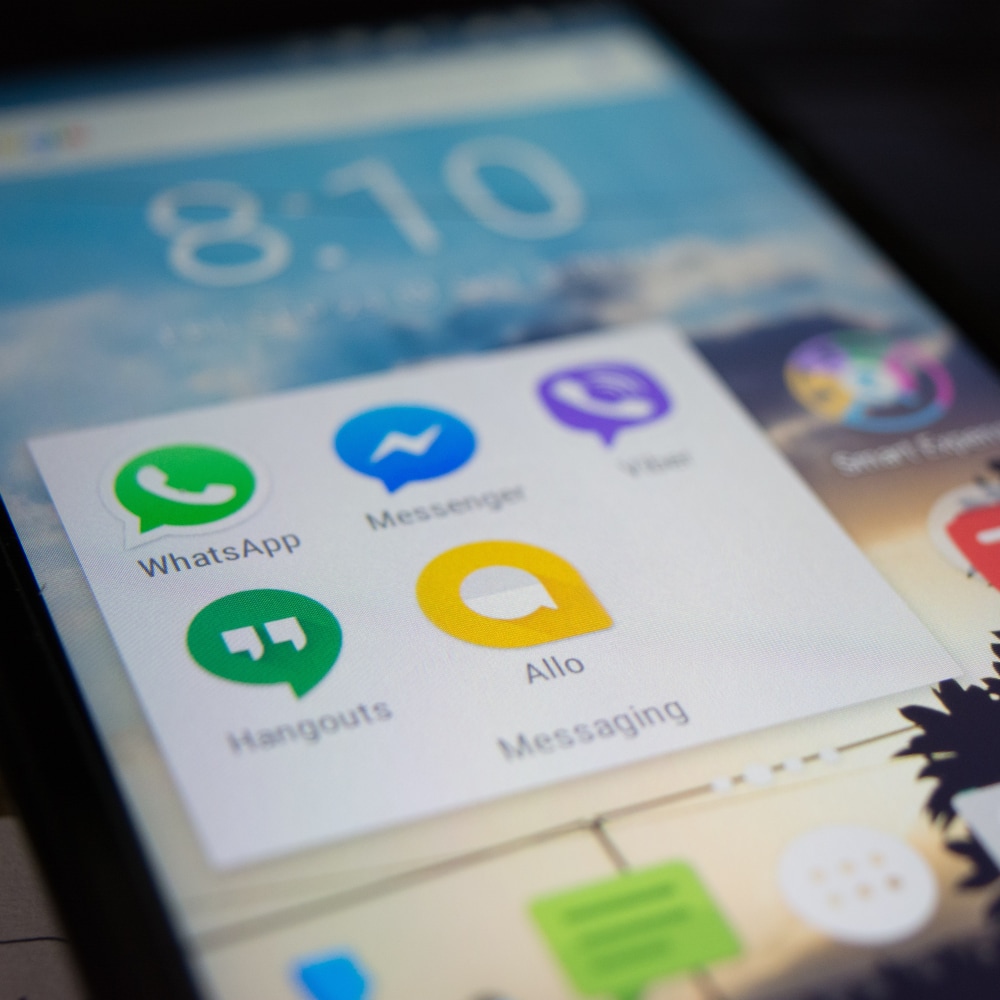 What advantages your company gains by using a chatbot
Messaging apps are only second to social network apps in terms of use. The globally shared need is in fact constant connection, not only with friends and family but also with brands and companies. Used to being always connected, the users demand the same from brands and companies, from which they want presence, attention and quick responses.
A chatbot perfectly meets this need and offers bilateral advantages, both for the users and for the brand or company it belongs to. Users find a service that is always available without time limitations, which can immediately provide answers or information;
customer experience is predominant in the nature of the chatbot
, be it for assistance or for selling a product. Who chooses to integrate it into their
business strategy
, instead, can save money and personnel – just think about how many users ask the same questions every day: an artificial intelligence can answer them instead of a human resource that can instead work on something else – and achieve positive results when it comes to retaining customers and growing your notoriety and reliability.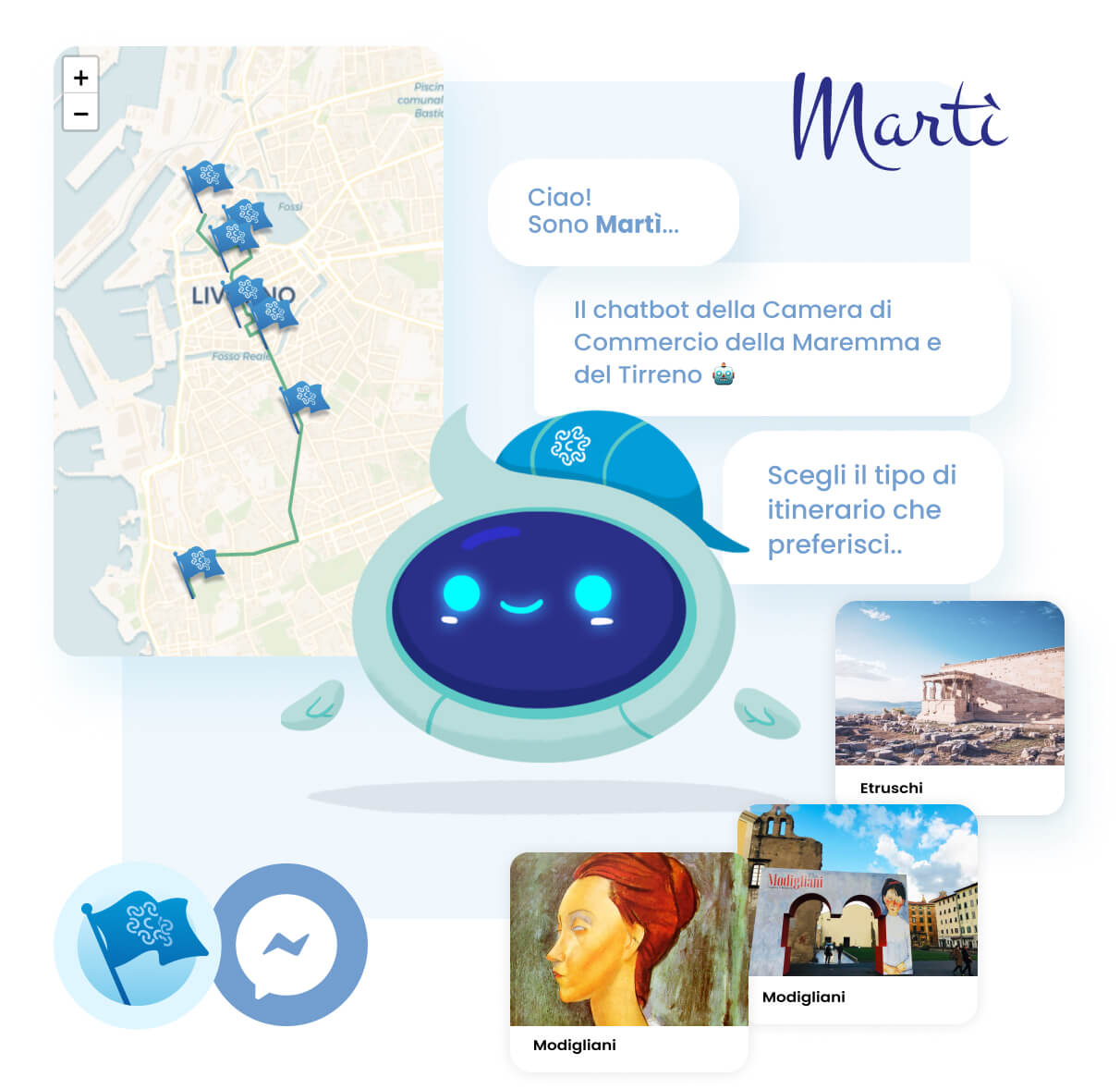 Chatbot: Maremma e Tirreno Itinerari
A chatbot for cultural enhancement
As part of the project Maremma e Tirreno Itinerari, promoted by the Camera di Commercio della Maremma e del Tirreno, we developed a chatbot that would work as a guide for users through itineraries to discover the cultural beauty between Livorno and Argentario. An innovative tool for culture that we have created with our technologies, integrating it with numerous features and dedicating ourselves to its customization.
Depending on its purpose, the chatbot can be more or less complex.
LEVEL 1: MENU AND BUTTON-BASED CHATBOT
The simplest ones, similar to multiple choice auto-responders.
These chatbots ask the user to choose between a series of alternatives and respond or put the user en route accordingly.
They're suitable for limited cognitive contexts and, if the menus are too long and complex, it's easy to grow frustrated.
LEVEL 2: KEYWORD RECOGNITION-BASED CHATBOT
In this case, the bot is capable of receiving an input from the messages sent by the user and, through keyword recognition, it can provide the most sensible answer, usually a definition or instruction.
They're indicated when the application scope and domain are not too articulated, complex or ambiguous.
Many chatbots are hybrids of level 1 and 2, offering both multiple choices and keyword recognition depending on the options or conversation.
LEVEL 3: CONTEXTUAL CHATBOT
A decidedly more complex chatbot. This type of chatbot uses artificial intelligence and machine learning algorithms and therefore learns over time, offering a service of increasing quality as the number of problems solved and users served increases.
Of course, as they are more complex, they are also more expensive than level 1 and 2 chatbots.
The potential of the chatbots is vast and in the following years it will grow vaster with their development. However, it is a tool that cannot replace human presence: some activities can be carried out by bots, but entrusting them with the entire process can lead to problems and negative results.
In fact, the most virtuous examples envisage an intelligent coexistence of bots and human personnel, offering both automated services and the intervention of human personnel on issues that go beyond the capabilities of the machine.
Because, as always, technology should be a tool, not the end goal.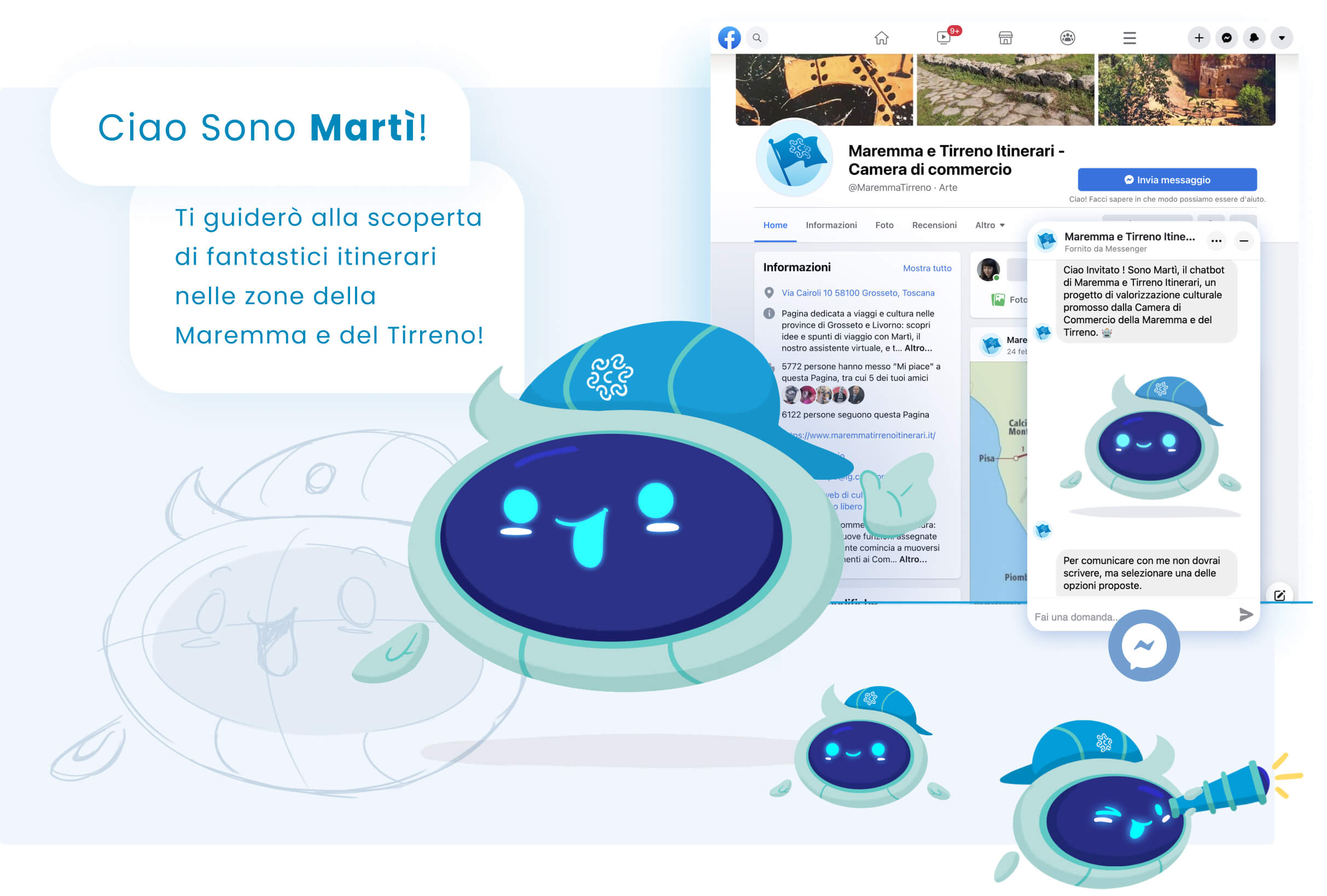 The presentation of the chatbot in Livorno
In May of 2018, in the new Livorno headquarters of the Camera di Commercio della Maremma e del Tirreno, we presented for the first time the chatbot for the project Maremma e Tirreno Itinerari. A chance to show how technology can be in service of culture and support it in its spread.
Artificial Intelligence (AI) and Neuro-Linguistic Programming (NLP)
Every since the first chatbot was developed –
ELIZA
, created in the late sixties by the
Massachusetts Institute of Technology
, which simulated a therapist – this kind of software has become a lot more sophisticated, thanks to the significant progress in the field of
artificial intelligence (AI)
. By harnessing massive amounts of data and an increased processing power, artificial intelligence and its related technologies, such as machine learning, help dramatically improve the quality of the chatbot's understanding and decision making.
In particular, it's possible to choose between using
Neuro-Linguistic Programming (NLP) or Natural-Language Understanding (NLU)
to create a bot that can better understand human language (or typed text) and even the "feeling" accompanying it in order to respond in a more intelligent way.
When chatbots are connected to technologies such as NLU, they can learn more complex ways of simulating human conversation, for example by understanding context, managing a dialogue and adjusting responses based on what emerges in the conversation, for example they can recognize a customer's frustration and transfer them to human customer service.
A bot based on artificial intelligence can also be trained to actively learn from any interaction with a customer to enhance its performance for the next interaction.
The more customers interact with the bot, the better its recognition system becomes in predicting the appropriate response.
Let's write the future together.
We are always ready for the next challenge, start by telling us about your project.
Do you have an idea and don't know where to start? Do you have a technological problem you don't know how to solve? Do you need consultancy on how to develop your chatbot?