Connect with your clients by visually communicating
your message
We create graphics that speak directly with your audience, that are able to quickly communicate with them in an instantly recognizable and familiar way, so you can achieve your goals and grow in the future.
With graphic design you can visually shape your goals
Graphic design is the discipline that allows you to create visual content thanks to the use of texts, images and colors to better communicate a message.
A very barebone definition that, in its simplicity, can still explain what graphic design does, as well as how flexible its applications are.
Graphic design, in fact, aims to create a connection with consumers, informing or involving them, through visual concepts. And it can also be applied to different fields; if we think about it, graphic design is everywhere we look: from billboards to magazines, to
brand logos
and
websites
and
mobile apps
. Design can therefore convey a message, promote or sell products, develop a brand identity, make the interface of a
website
or
app
accessible.
What do our graphic designers do?
Starting from the customer's needs and the characteristics of the company – or of the product or service – we take care of understanding what the objectives to be achieved and the target we want to address are. On this basis, our graphics will be custom made with creativity, so that they can be effective and of good quality as well as attractive and communicative.
Our graphic design team creates graphic products to convey the right message to the right target.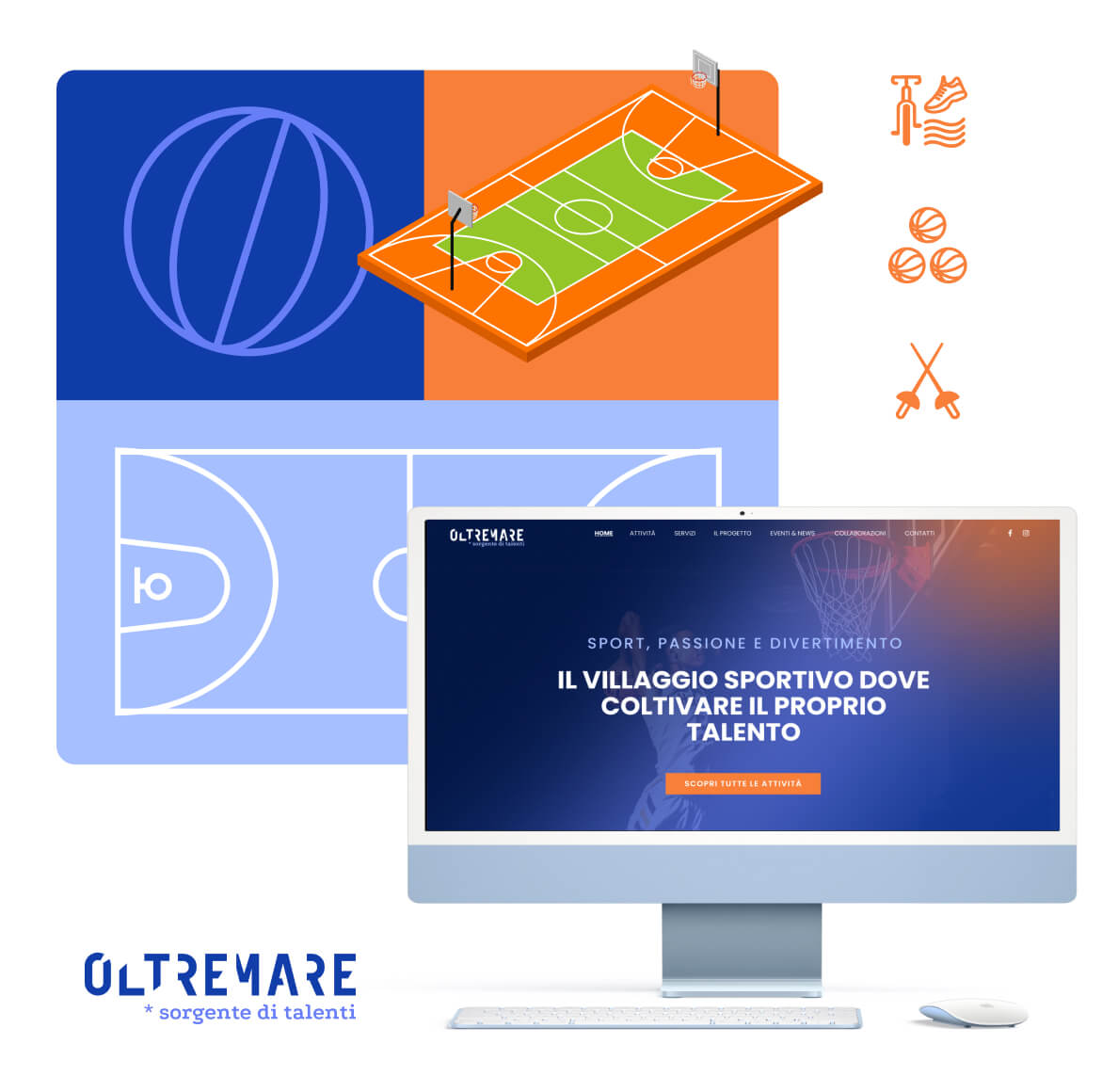 Oltremare sports village.
Custom graphic design
To strategically communicate the essence of the Oltremare project, we have developed a graphic design coordinated with the guidelines of the brand identity, which could consistently cover digital and offline communication. Our work has ranged from the logo to the color palette, from graphics for social communication to the creation of a brochure, from infographics for the website to the village's signage.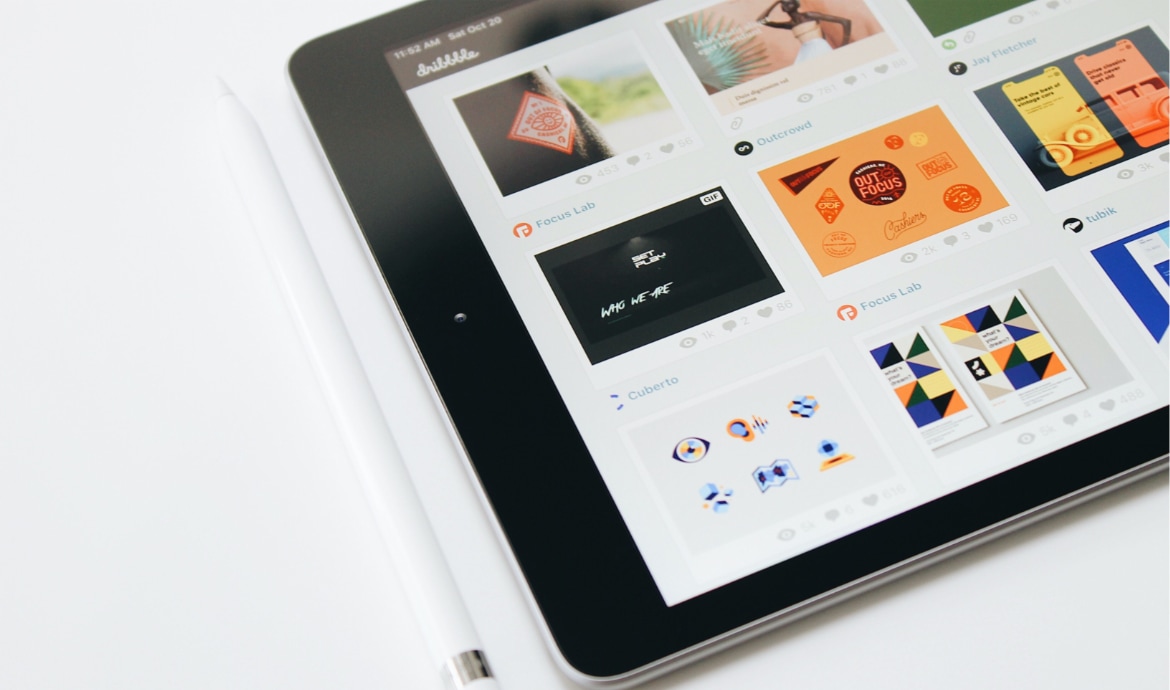 One service, many services
As we have seen, graphic design is everywhere around us, in fact it has many different areas of specialization. The graphic design team of Oimmei is specialized in several of these areas, thus managing not only to curate a project in a specific field, but also to take care of all the graphic aspects that may be necessary in the development of a complex project expanding both online and offline, starting from the foundations – for example the definition of a visual identity – before being developed in multiple directions – website, promotional brochure, social media graphics, etc.
The
design of a user interface (UI)
is the process of creating the interfaces of any computer and software system that communicates with the user through a screen. It is therefore a question of creating the appearance of something, taking into account
usability
and aesthetics.
The goal of designing a user interface is to create intuitive platforms, easy to use and satisfying for users, making their page navigation smooth and intuitive, so they can quickly find and access what's important to them – product information, contacts, etc.
The creation of effective user interfaces leads to benefits in terms of satisfied users who can then turn into customers, whose trust we can earn and who can become our best way to reach more of them.
An infographic is a collection of images, graphic elements and short texts that provides the viewer with an easily understandable overview of a specific topic. Sometimes the issues we want to express can be either too long or particularly complex, but, thanks to the support of infographics, they can be simplified and made immediate, bringing out the focal aspects of the message without taking away from its value, actually making it more effective.
Pictures are a universal language. Every since time immemorial, pictures have been used to tell, explain, evoke, simplify, recognize and identify oneself. When we create illustrations we do just that, turning concepts or messages into drawings that can immediately convey the message to your desired public, both on digital and physical channels and media. An illustration can support the communication of your brand in printed promotional material, it can engage the user on your website, it can intertwine with other pictures and create a story or make your packs unique.
Social media presence is important to create a loyal community. But to communicate better, it is necessary to give your messages a graphic design that is not only tailored to you, but above all perfectly suited to the dynamics of the social networks in which you have chosen to be active. Working on the strategic union of texts, colors and graphics, our team creates templates of social media posts that are able to capture the user's attention so that they are ready to receive the information contained in the post.
For some reason when you talk about graphic design people only think about the online kind. Our graphic designer team is experienced in creating all kinds of graphics aimed for conventional and tangible mediums and contexts. A whole world! From the creation of business cards, letterhead blocks, product packaging, but also billboards, totems, posters and all traditional advertising materials.
In these areas, too, it is essential to work with creativity and strategy to be able to create effective, communicative and captivating contents.
We take care of the professional layout of brochures, leaflets, catalogs, magazines, presentations. Each publication has specific communication needs and has a specific target audience, which is why our goal is to create a functional and captivating layout that is clear, unique and legible and that skilfully combines macro elements – texts, graphics, photos – and micro elements – typography, spaces, colors. Layout plays a fundamental role in the way information is read and interpreted by readers. A well-studied graphic design is memorable and remains etched in the mind of the reader.
BRAND AND CORPORATE IDENTITY
We help you graphically express your company or product based on the essential values and identity of your project. Tell us what you want to communicate, who you want to address, and most importantly what makes you different from the rest: we will turn that into a customized and unique image.
The hallmark of a brand that is essential to be instantly identified by the public. The logo can be of various types, such as a logotype, a monogram or an emblem – to give some examples – and the choice depends on the answers to some fundamental questions: what is my essence, who I am addressing, what are my values.
But there are some elements that can never fail if we don't want to weaken a logo: it must be suitable for the target, easy to understand, immediately recognizable and adaptable to the various channels and media.
Let's write the future together.
We are always ready for the next challenge, start by telling us about your project.
Do you have an idea and don't know where to start? Do you have a technological problem you don't know how to solve? Do you need consultancy on how to set up your graphic design?