Apps are no longer the future.
They are the present
Meet users on their favorite devices and reach your business goals with an app tailored to your project. We are specialized in the development of mobile native apps for smartphones, tablets, smart tvs and wearables.
The development of mobile apps is the process of creating and maintaining apps designed and conceived specifically for mobile devices, mainly for iOS and Android operating systems. We design and develop native Apps perfectly adaptable for a wide range of devices – from smartphones to tablets, from wearable devices to smart tvs. Customization is fundamental for the success of an app, in fact our approach always starts with listening to the goals of our client and the necessary requirements for their business project. This is how we manage to develop apps that are not only beautiful, functional and brilliant, but above all tailored to the project that is entrusted to us. We also develop APIs to optimize communication and processes between the app and the back-end platform. This way our apps are stable and secure.
The results of this approach? The ability to achieve set business goals and create digital products that meet the needs of users, building their loyalty, thanks to a strong focus on the user experience. We at Oimmei develop native apps for
iOS
,
Android
and
Huawei
according to each operative system's peculiarities and characteristics.
Before asking for the development of an iOS or Android app, it's always a good idea to start from the data. According to the Digital Report from October 2021 edited by WeAreSocial and Hootsuite, worldwide users prefer mobile devices, evidenced in how 90,9% of world users access the interned through their smartphones. And the activities that are carried out are always linked to apps: whether they are social networks, music, a purchase or a game, we always talk about apps. In fact, the figures are astonishing: 36 billion downloads per year and a global consumer spending value of 34 billion for mobile apps , as the App Annie report tells us.
Here are 10 reasons why you should think about having an app
Who is the App developer and what do they do
We have been developing apps for years and all the experience accumulated in the field, project after project, allows our team to choose the
most suitable technology for your project
and guide you from the stage of
design
to the launch, staying with you for subsequent maintenance, with competence and with a desire to see you succeed.
It's not just the experience or the choice of developing native apps that makes us the best partners, but it is the fact that our team will follow every aspect of your project, with a transparent process and an ongoing and reliable relationship, until we can deliver you a product that is perfectly packaged from every point of view thanks to the constant interaction between Oimmei's departments to give life to a transversal work.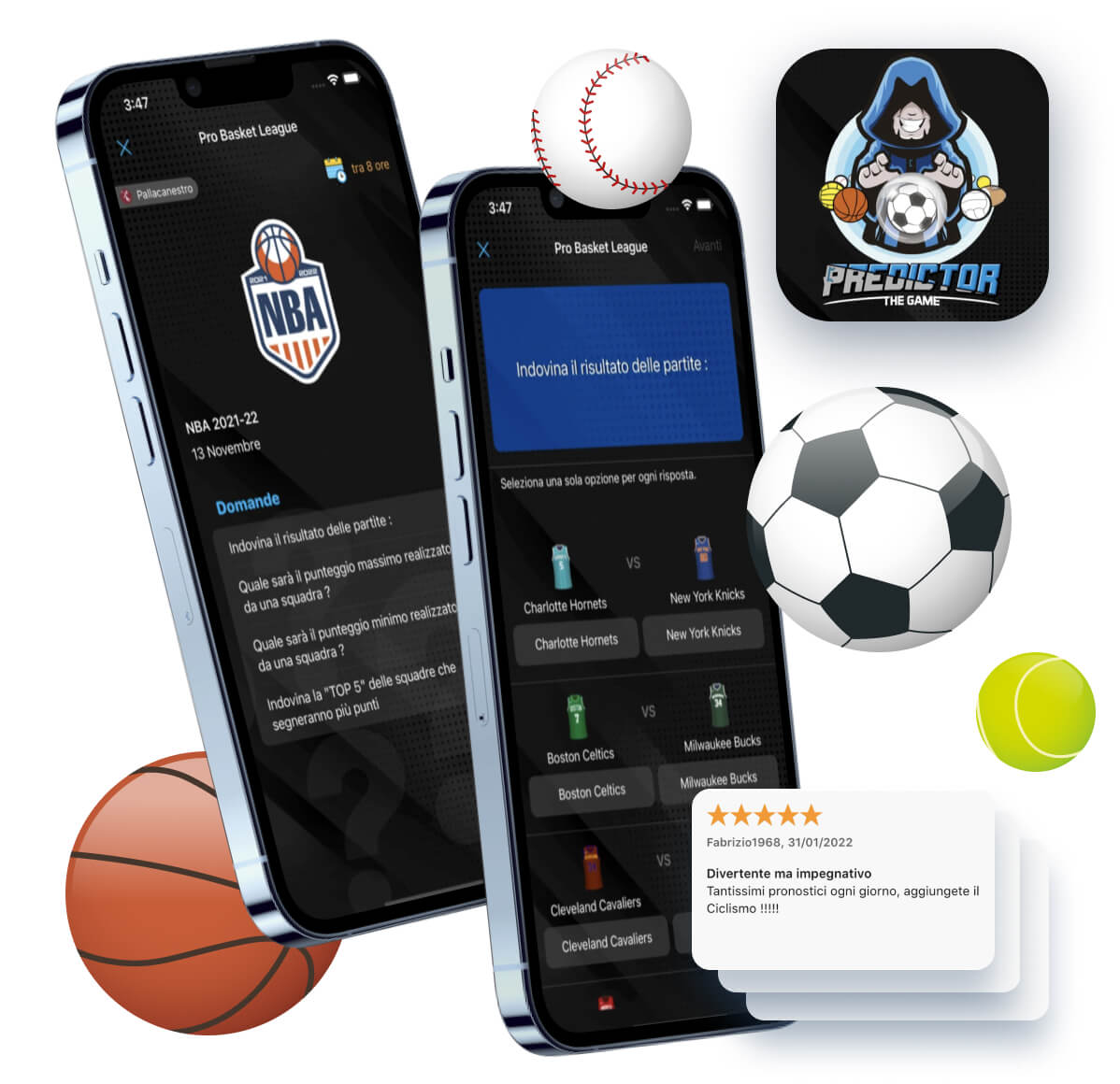 App development between gaming and sport
The app Predictor The Game challenges worldwide users to predict the results of many sports events. Developing this app was an exciting challenge, in which we were able to firmly combine an immersive user experience, gaming dynamics and the specific needs of the app.
The beta version of the app is already available on the Apple and Google stores, ready to excite all sports lovers!
Native Apps Development. Here is why.
Using native tools, apps do not undergo compilation steps. In hybrid apps the code is "translated" from the software language used in native code for the various platforms, losing all the optimizations and constructs that exist in the languages created ad hoc for mobile development.
Customization on any device
With native apps it is possible to create applications and customize them for every single device, e.g. iPhone, iPad, iPad Pro, etc., which is not possible with hybrid apps where the app is always the same and does not take into account the technical and utilization characteristics of the device itself.
We use 100% of the technology and innovations of a platform, otherwise it is necessary for the software manufacturers to adapt in some way to the released updates. Often the results aren't certain and can take months to arrive.
With the development of native apps it is possible to access all the components of the devices by exploiting all the hardware resources, from the processor to the camera etc., something that cannot be done with hybrid apps, with which it is necessary to find acceptable compromises.
User Interface and Experience.
The interface created with software for hybrid apps does not keep up with the enormous differences in graphics and in the interface of the individual platforms, thus unsettling the users. More seriously, it does not implement the individual patterns of user experience with the platforms: difference in gestures, sequence of actions and standard components, menu positioning and behavior, etc., which makes for a poor user experience, discouraging engagement and use.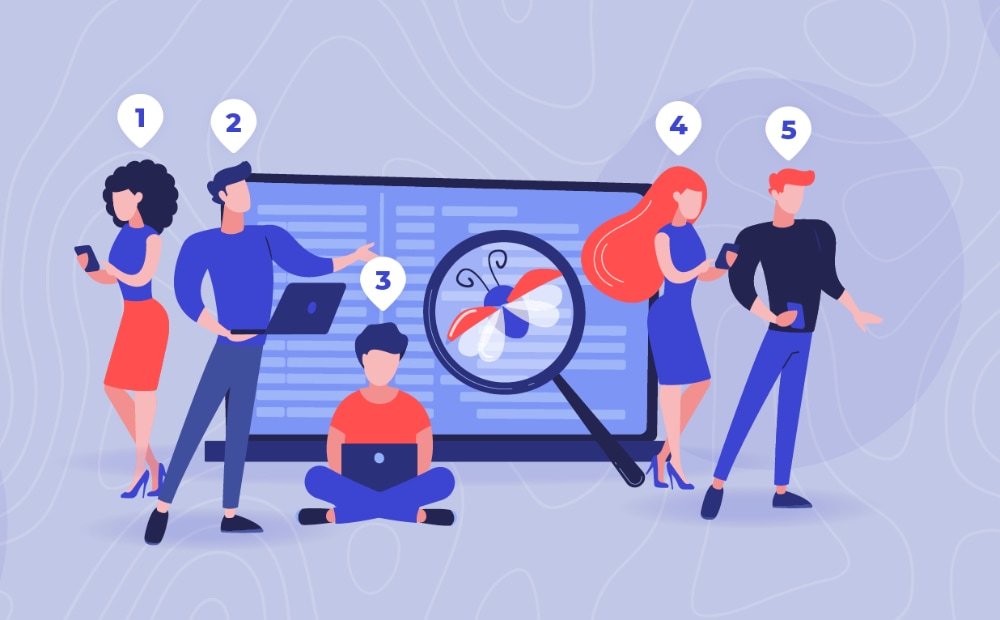 5 users are enough to test your app
Are complex and expensive tests involving many users really necessary to obtain meaningful information on the usability of our applications? Absolutely not! We can gather 85% of the information about our app development with a small group of users – testers.
But how much does developing an App cost?
The cost of an App is influenced by various factors, we tried to summarize some of them.
Let's write the future together.
We are always ready for the next challenge, start by telling us about your project.
Do you have an idea and don't know where to start? Do you have a technological problem you don't know how to solve? Do you need consultancy on how to start developing an app?