Do you want to achieve your goals? Use
digital marketing
Digital marketing should also be considered in corporate strategy as it generates concrete growth, it's the most direct way to create contact with your clients and gives you concrete data to work with.
Digital marketing is a component of marketing that deals with promoting companies, brands, products or services via the internet or other forms of digital communication to connect with potential customers. The tools you can choose to implement your digital marketing strategy depend on some preliminary analysis, such as that of the business sector, of the product or service, of the goals and of the target. Only after carrying out this study it will be possible to know which tools, strategies and channels to involve in our plan.
The most effective tools we have to reach the goals of your project is the optimization of search engines, that is the SEO (Search Engine Optimization), the creation of online advertising campaigns through the best performing platforms (Google Ads and Facebook Ads), sending strategic emails (email marketing), the management of our online presence with contents of various kinds that attract, involve and retain our audience (Content marketing).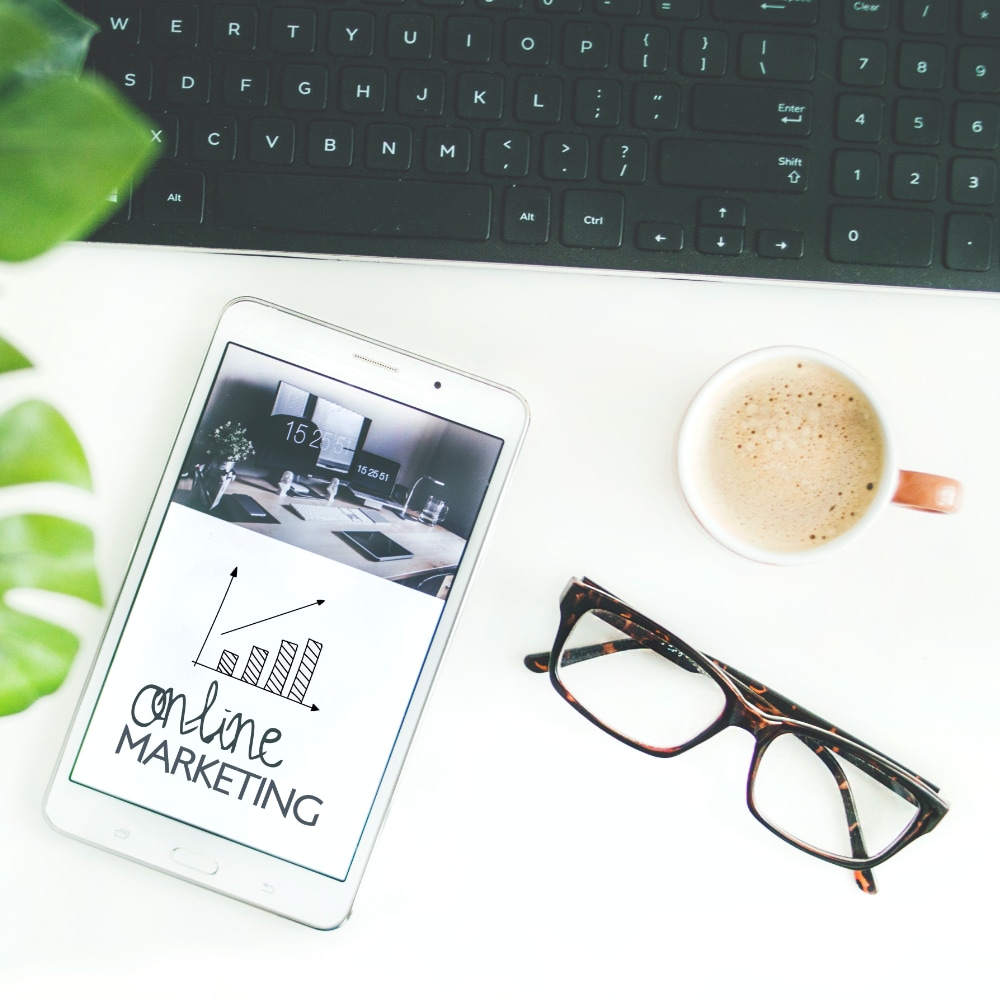 We will never get tired of repeating that the preliminary analysis is the foundation of ultimate success. If you don't build a strong foundation, whatever you build on top of it will crumble. In digital marketing it is necessary to study the context of reference, thoroughly analyze the company, the brand or the product or service that needs to be at the center of the strategy, to accurately identify the target audience and competitors and establish the goals to be achieved.
This stage is not only important to give us guidelines and to have an in-depth knowledge of your specific case, but it is essential to develop a custom strategy, because the pre-packaged strategies hardly work. After the research stage we will therefore know which are the best channels to use, the tools that will bring more results and the strategy to apply.
But our job does not end there, because what follows is a stage of concrete conception and design in which we will develop all the components of a campaign – from research to graphic creations and effective texts – or we will optimize tests through the directives of the SEO; we will create targeted templates for engaging content or for emails that we know will best present your message.
When digital marketing focuses on people
In current market dynamics, we no longer speak simply of customers, but of people. From this essential awareness comes humanistic marketing, which aims to engage, offer value and spark a relationship of trust between people and the company or brand.
Why digital marketing is vital
Using digital marketing lets you reach a huge public. In 2021, 50 million Italians have used the internet, spending around 6 to 7 hours browsing, independently on the device used.
User online presence makes it so they can be reached on the channels they use more frequently and with the medium they know best. It's clear why in 2021 there was a global investment of 150 billion dollars in advertising and why in the top 5 ways to discover a brand, a product or a service, search engines were in first place and ads on social media in fourth place.
Therefore, digital marketing allows you to connect to a wide audience, to obtain measurable results and a wealth of information (we can see how users come in contact with us, for example), to reach a very high level of customization of your message and reach the public we were aiming for. Lastly, let's not forget cost efficiency: compared to traditional marketing, the money needed for digital marketing is optimally spent because we can control the target audience, create specific campaigns and content, gather more detailed and useful data.
Let's write the future together.
We are always ready for the next challenge, start by telling us about your project.
Do you have an idea and don't know where to start? Do you have a technological problem you don't know how to solve? Do you need specific consultancy on digital marketing?