To get results you need to invest in
online advertising
Online competition is ruthless and organic results are increasingly limited. To generate profit it is essential to plan an advertising strategy.
What is online advertising and why is it essential
Digital advertising is the way a company communicates to advertise and promote their brand, product or service using various digital platforms and channels.


The habits of people have changed, especially these last few years due to the pandemic, and the time spent online has increased exponentially.

Companies have to consider this and invest in digital advertising to promote themselves, find potential new clients and reach their business goals.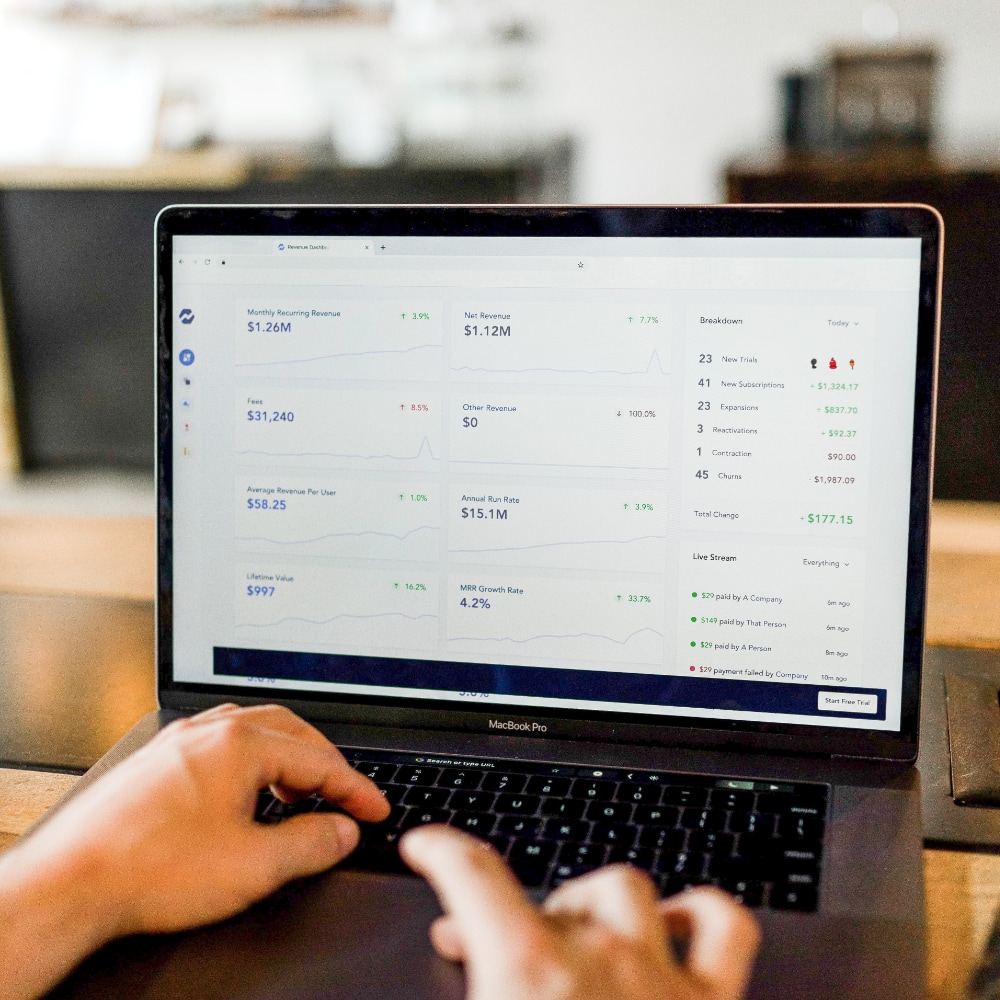 Goals and channels for your online ads
To develop an Online Advertising strategy it is necessary to start from your goals: increasing
awareness
, generating
leads
, selling, etc.
Defining your goals
is not only fundamental for establishing the finishing line, but also to identify the most suitable formats, channels and contents.
We create customized online advertising strategies using social networks or Google, as well as proposing multi-channel solutions to integrate the power of both.
Social networks count 4,62 billions of users in the world and the average time spent on these platforms is more than 2 hours and a half a day. Because of this, social media advertisements are a tool that should be seized, as evidenced by the studies from 2021 which indicate that social media advertisement spending makes up 33% of advertisement spending as a whole.
The main advantage of creating social media campaigns is that they offer a very high potential for effectiveness thanks to the possibility of delineating the target audience in an extremely precise way: from personal data to connection and interaction data.
Social media advertising campaigns can use different platforms – for example in the
Meta
world we have
Facebook
,
Messenger
and
Instagram
– and they can play on creativity thanks to the many different formats available, which demand a targeted strategy in the way the textual and visual components are used.
Search engines are a user's daily bread and the biggest reference point for users worldwide is Google.
Google Ads
(previously called Google AdWords) is a digital advertising service offered by Google and it's
one of the most effective online advertising tools because, if well structured, it allows you to address a vast public that every day searches online for information, services, products.
The core of this service are the key words: the more the words you choose are relevant to the users, the more benefits your business will reap when it comes to reaching your goals (making yourself known or selling, for example). Physically, they are ad spaces on top of the search page — even before the "organic" search results — and also spaces inside YouTube videos, apps and websites.
Let's write the future together.
We are always ready for the next challenge, start by telling us about your project.
Do you have an idea and don't know where to start? Do you have a technological problem you don't know how to solve? Do you need consultancy on an online advertising campaign?