Having a digital strategy is essential for any type of service/product you want to create.
With a well-developed digital strategy, built before starting, it is possible to:
achieve the best results at the lowest cost
regularly check your investments
improve the online reputation of the brand
choose the most suitable platforms to develop and promote the product/service
plan long-term marketing activities
monitor results and continuously modify your strategy
A good digital strategy is based on at least 4 work stages: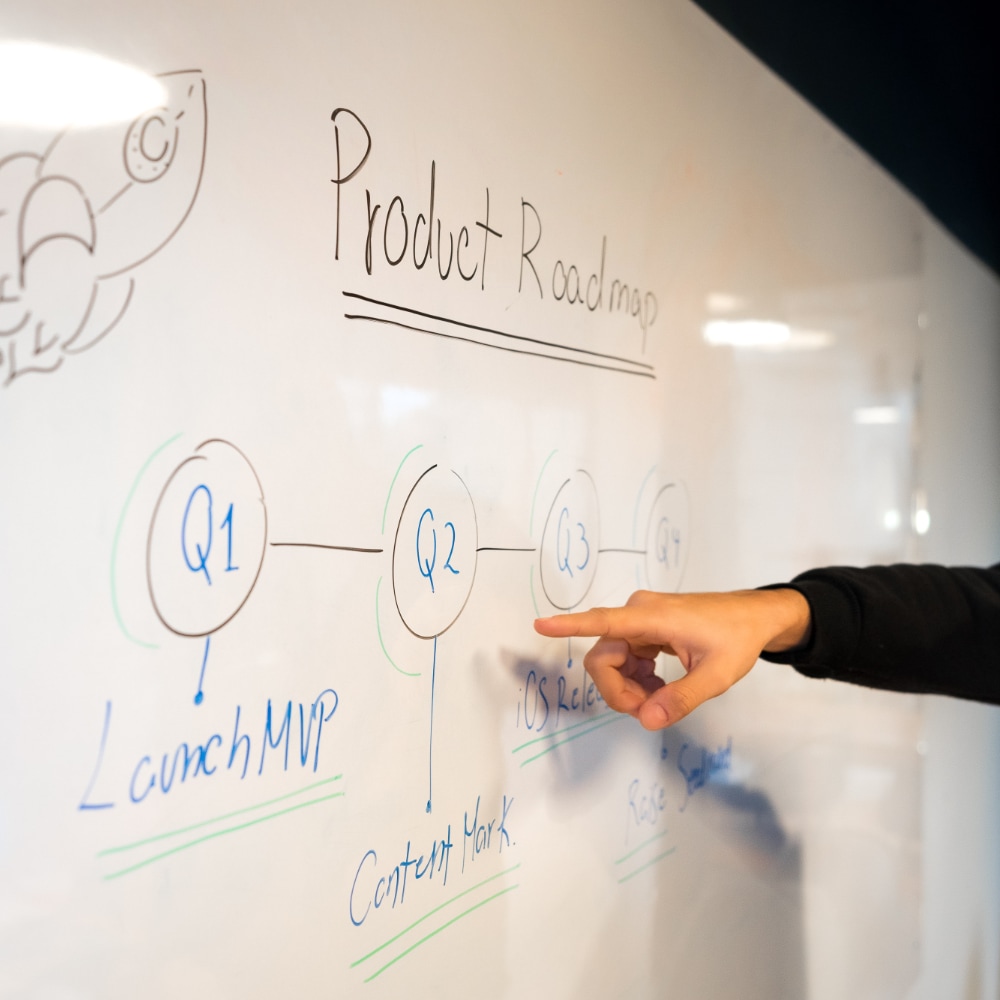 Listening, analyzing and getting to know the company are essential steps to begin a process that will end with the creation of an effective digital strategy.
For us, checking the steps taken and the results achieved, as well as the state of the art of the company system, is preliminary to any action.
Once the perimeter of the game has been set, we proceed to define the goals, the tools to use, the metrics to monitor, the starting point and end goal of the digital strategy.
Monitoring is a crucial phase in the development of a digital strategy, because it allows you to have results to analyze so you can improve and correct your course, changing direction or increasing your efforts,
validating
or modifying the strategy put in place.
In our experience we have designed and developed many digital products, each with a different story, each with a characteristic that makes it unique, including difficulties and strengths, but what they all have in common is our determination to apply the correct processes to identify the right digital strategy.
Let's write the future together.
We are always ready for the next challenge, start by telling us about your project.
Do you have an idea and don't know where to start? Do you have a technological problem you don't know how to solve? Do you need an opinion on the digital strategy for your project?