The 3rd and 4th of November Oimmei was invited to participate to the annual meeting "Europeana Members", two days of events in which organizations and people from around the world will meet to discuss and plan the future of cultural wealth for the next few years.
We're really happy to have been invited as member of the Europeana web, thanks in part to our efforts on projects like Europeana Beacons and Muzeums, who have the goal of changing the relationship between museums and visitors.

We are Europeana was the convention motto, because everyone has the right and the duty to propose ideas and projects to model and enhance the way people enjoy culture.
An emotional moment was the event called "fly your europeana dream", in which all the participants were invited to write down their ideas on a paper plane and let it fly in the auditorium, where they were later gathered and read by the Europeana commission.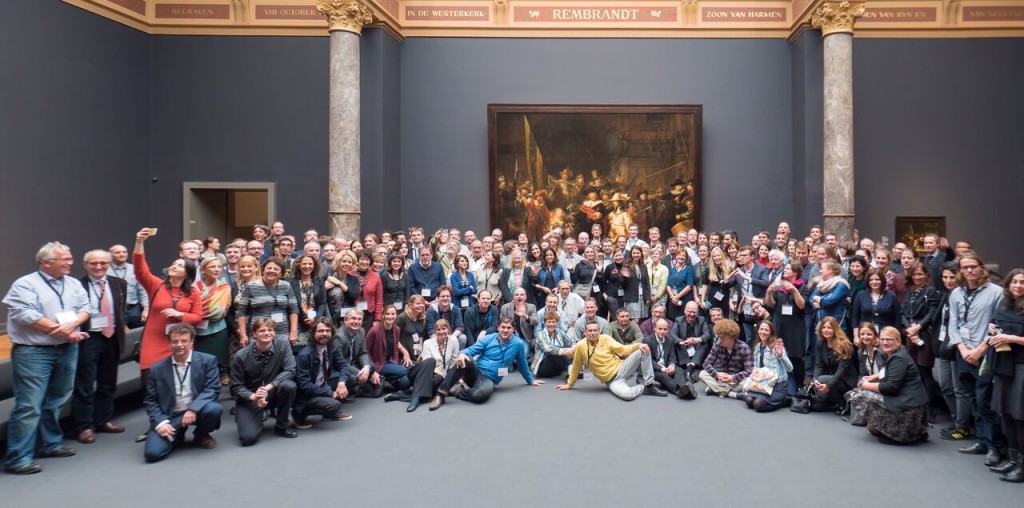 Later there was a beautiful event at the prestigious Rijksmuseum, which we got to visit in the evening… a sort of "Night at the museum"!
With our friend and CEO of Muzeums, David Pond, we could experience first hand the warm welcome from the public of academics and museum curators that was reserved to our new project, which gave us enthusiasm and determination for future endeavors.
We will in fact participate on the 7th and 8th of December to the prestigious London TechCrunch Disrupt, and frankly… we can't wait!
AGM 2015 – Fly your Europeana dream from Europeana on Vimeo.