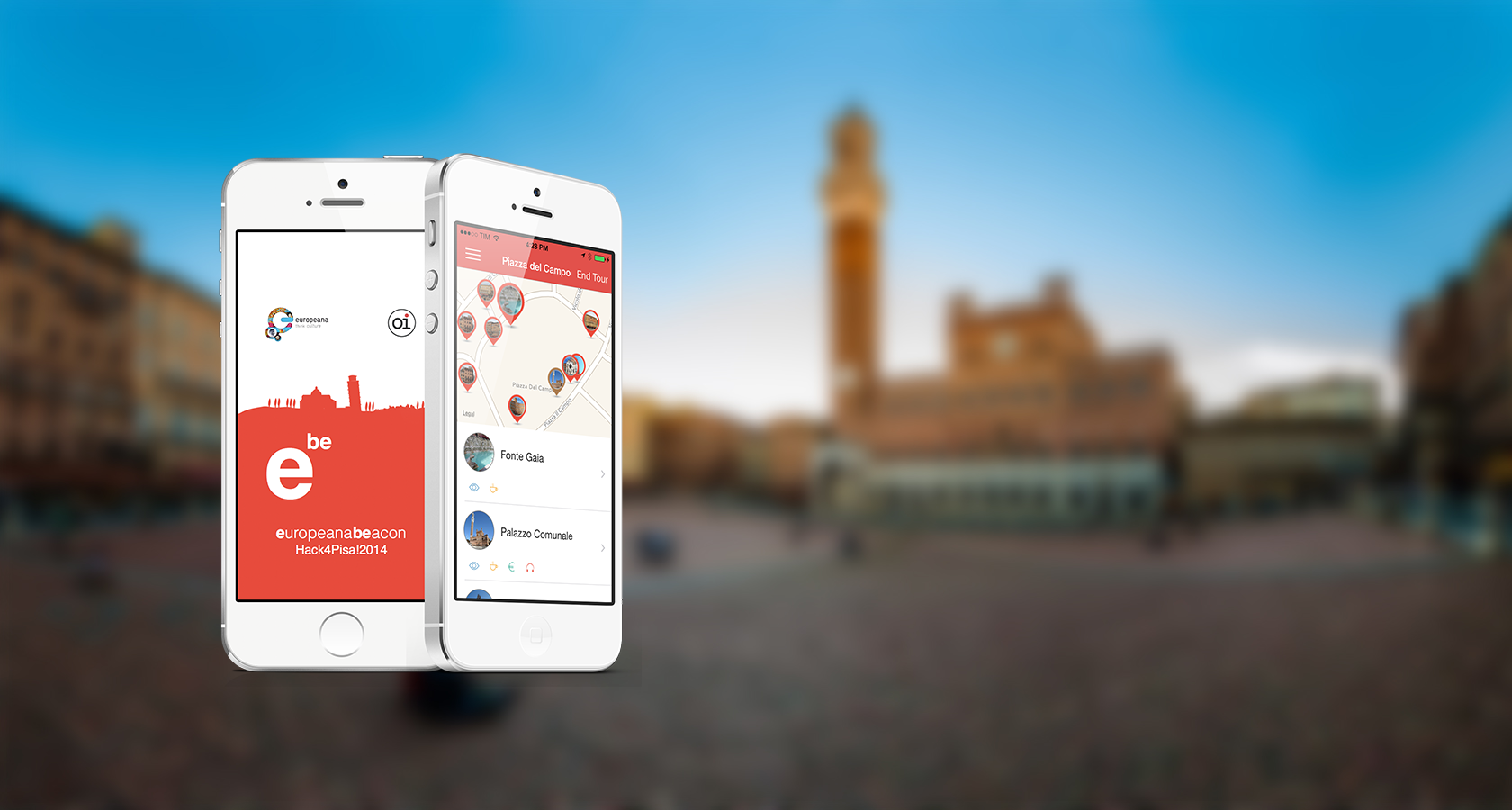 Our last efforts were greatly paid back! Thank you to Hyperborea s.r.l. & Europeana and all who organized the #hack4pisa!
We recently participated the Hack4Pisa, a two-day hackathon in Pisa to show how creative re-use of cultural content can create social and economic value. In a few words, the contest wanted the participants to come out with ideas which take advantage of the huge Europeana database, through the public APIs.
The environment was very informal and friendly, Hyperborea Srl organized the event right into the  Polo Tecnologico of Navacchio . A perfect pressure-less atmosphere to be focused on the results. And the results came out quite good.
We were already studying, for our own R&D sake, iBeacon(r) technology when Matteo Lorenzini invited us to the Hackaton.
Honestly, in a few words, this is how it went:
"Why don't we just merge the two things togheter?"
And so it came out. The hackaton main themes, Culture, Tourism and Gamification, and iBeacon technology would spouse perfectly for such a matter, indeed. So they did, through our Europeana Beacon App! Feel free to snoop around the App's mini-site, we're quite sure you will be mostly impressed!
See you in Manchester at Future Everything 2015
Europeana Beacon App Prototype
Simply on your smartphone, in your hands when you want it. Deeply discover the place you are visiting, whether it's an indoor museum or an outdoor place, and why not the big exibition event you have been craving to go over the last year. Beacon technology will help you finding your way around, pinpointing all the most important landmarks which you don't want to miss! A map in your hands, the magic of being alerted when you are right next to them. Media, contents, descriptions, audio and much more right when you need it
See in action here:
oimmei.com/europeana/europeana-beacon.html
Some Press about us:
Startupper.it: http://bit.ly/Zkn93w
Polo Tencologico: http://bit.ly/1o58MMD
Apps4Europe: http://bit.ly/Zzj8c4
EconomyUp: http://bit.ly/1xCQ3YJ
Libero.it: http://bit.ly/1vg4rIu
Pisa Informa: http://bit.ly/1tkdesK