Modigliani Livorno is here!
The app that will lead you to discover the Livorno of Amedeo Modigliani, a tour to get to know the artist and his hometown.
Free and available for iOS and Android, Modigliani Livorno is waiting for you in the stores!
Amedeo Modigliani was born in Livorno but he was never very present in his hometown and was often more known for the legend surrounding him than for his real story. If you think of Modigliani you think of Paris and few people know the importance of Livorno in his life. This is not only where he was born, but also where core events of his life happened, where he met key figures that shaped his future and where he got his education, both cultural and artistic.
So, we asked ourselves: why not create an easy to use, innovative and engaging tool that will let everyone better know this artist and his history linked to Livorno? A gift to our city and a tribute to the great livornese artist.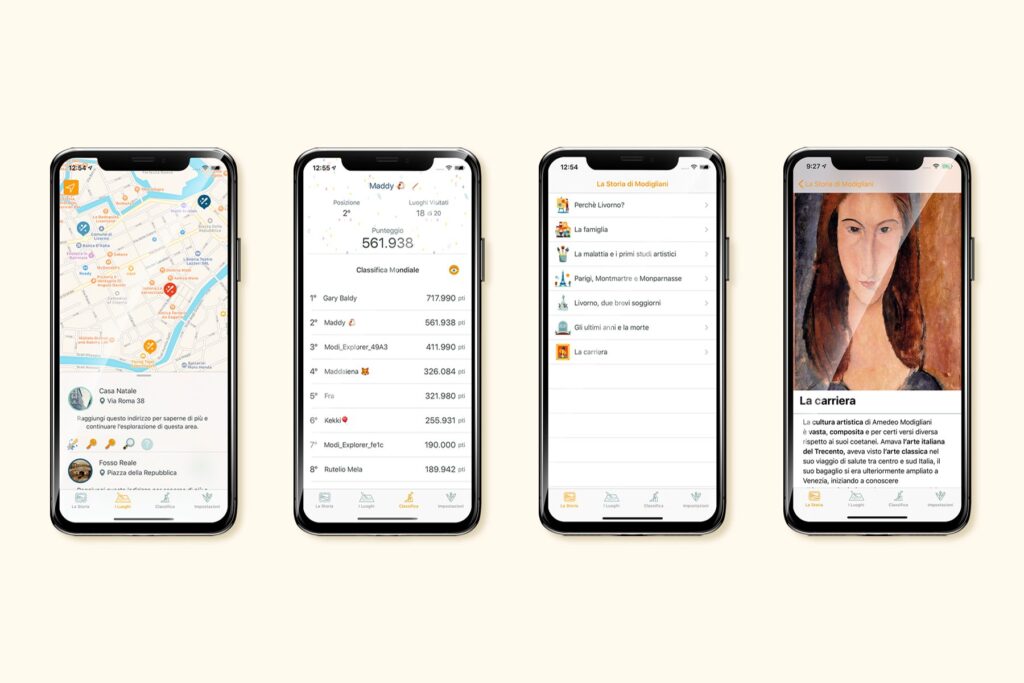 Thus the Modigliani Livorno app was born, a free app available for iOS and Android, which will accompany you to to discover the locations significant to Modigliani in Livorno. A tool that proposes an interactive and innovative approach to the artistic and cultural world, in which the user can feel at the center.
Because the app not only invites you to go to the locations in Livorno that we chose as the most significant in the life of the artist and that we'll tell you about textually, but it also invites you to have fun. Other than the locations, in fact, there are hidden objects that will complete your research, but they won't be that easy to find: there are some riddles to solve! Each location discovered and each hidden object found will let you accumulate points and climb the rankings of users who are exploring Livorno like you.
Not only curiosities and insights but also engagement and fun.
This app involved each department in the Oimmei team and we're very proud of it. We hope you like it as much as we do!