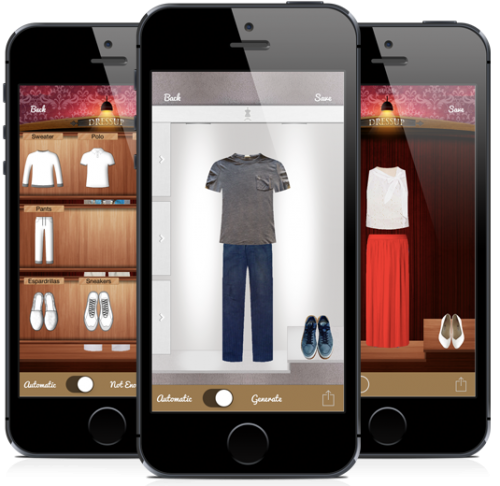 Whit this post we will bring you right in the backstage of the developing process of an App. We will here talk about DressUp, one of the latest Apps we developed in Oimmei directly commissioned from a customer, Giacomo Parisi.
DressUp
DressUp's goal is to bring people closer to the clothing world, intend as fashion. Those persons who usually feel pretty uncertain on what to wear on a daily basis. Or those who have problems in distinguishing colours. Those who want to take the maximum out of their wardrobe potentiality, with always renewing combinations. Those who want to be his own fashion designer, his own stylist, launching his own outfit through social network sharing. The user will have it's own very first chance to be right into the fashion world. This was Giacomo's initial idea, when he first got in touch with us. A few meetings and some designing later, the idea became a first flow.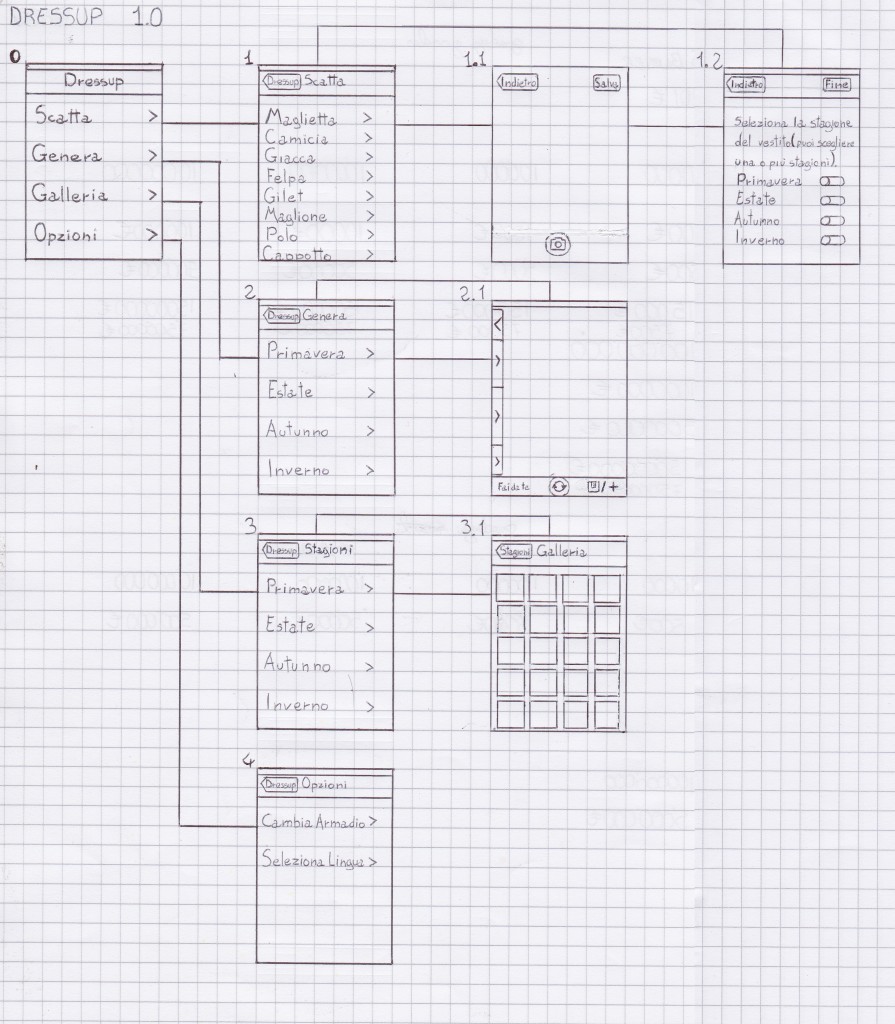 The main peculiarity we found while talking with Giacomo was the ability to grab pictures of your clothing articles, in order to make them populate a "virtual wardrobe". For such an app we thought simplicity would be fundamental, especially during photo acquisition phase and the creation of the outfit. We wanted it to be as much closer as possibile to everyone's daily routine clothing, when we open the drawers to make a decision.
The choices were pretty clear since the very start, indeed. It was necessary to help the user while acquiring pictures of his own apparel, using guide layer masks to help in this, and having an automatic classification of the pictures, resulting in a fast method for organizing the drawers.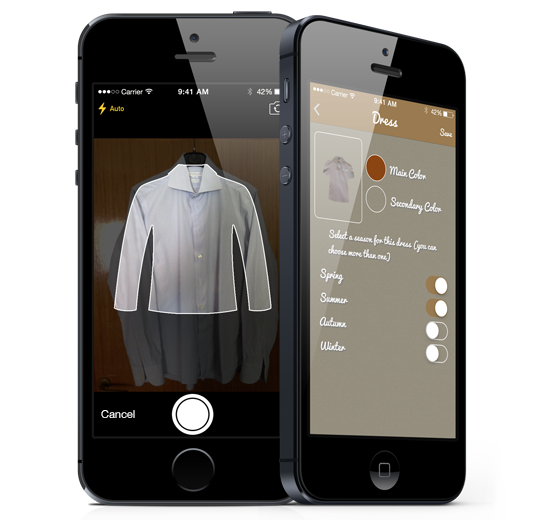 Once all the wardrobe info were captured, we started craving something "different"… Let the App propose combinations, matching the colours as best as possible, based on the single garment's colour. Giacomo worked on a colour matching table, which turned out being such an exceptional function: automatic outfit generation, matching all the items in the App's virtual drawers, without ever screwing a colour match. Yuck! 🙂
The final result needed dozens of prototypes, tons of tests and months of developing, to get to the very first release published on the App Store. And we are very proud of it!.
This is the final Storyboard of v1.0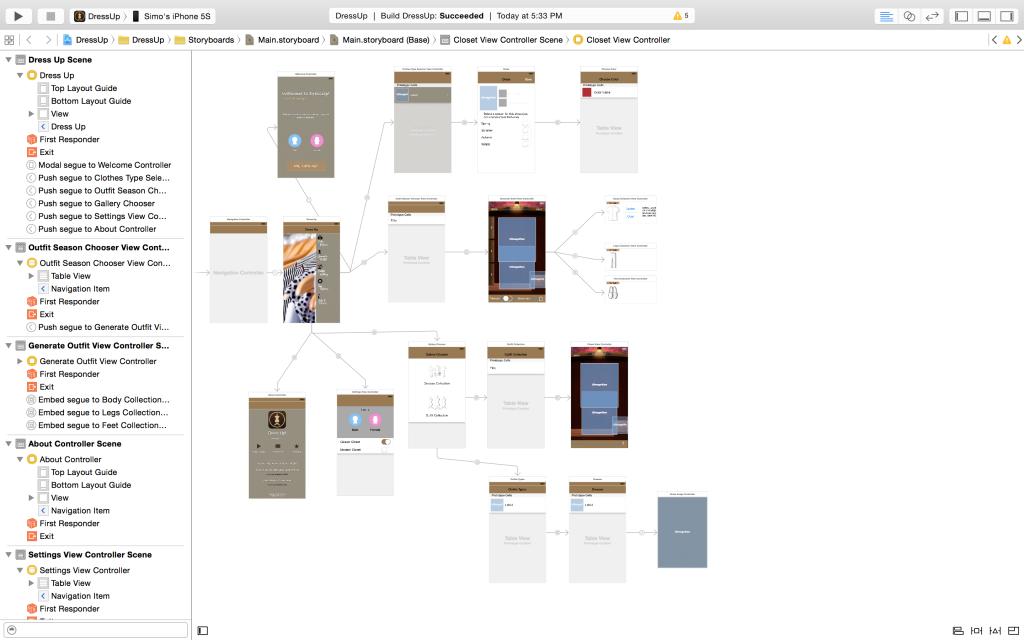 These are some pics of the App
Website: www.dressup-app.com
App Store: DressUP