Scorpio, digitalization of business processes
Scorpio is a historic company located in Livorno whose core business is the management of urban advertising spaces, both in fixed positions and on public transport.
The management of numerous advertising spaces involves a great organizational effort and without the appropriate processes and optimized tools this management can start to generate inefficiencies and delays in management.
In fact, the Client was complaining of difficulties in effectively coordinating the management phases of these spaces, which start from the estimate and end with monitoring the availability of the advertising spaces.
Not having a precise picture of the availability of the spaces, there was a constant risk of overlapping orders or gaps in the programming with consequent loss of turnover.
The first activity that Oimmei Digital Consulting implemented was listening. Only by listening to all the various actors in this process, from the administration to the operators on the roads, was it possible to have a precise x-ray of the state of the art and the problems that needed to be solved.
After this phase it was possible to design a complex system that would provide real support to the activities.
The resulting software is a management system built ad hoc on the customer's needs, and consists of a CRM module for managing contacts and customers, including management dedicated to commercial agents.
The core of the application is the estimate, which allows you to have a precise and timely view of the availability of advertising media in the period in real time, also through a simulation function that helps to create an advertising plan tailored to the needs of the end customer. Many resources were used to build this module, in fact the difficulty was creating a concurrent management system for the resources used by the numerous commercial agents.
The application also manages the entire subsequent flow of the process, i.e. that of orders and final electronic invoicing to the customer.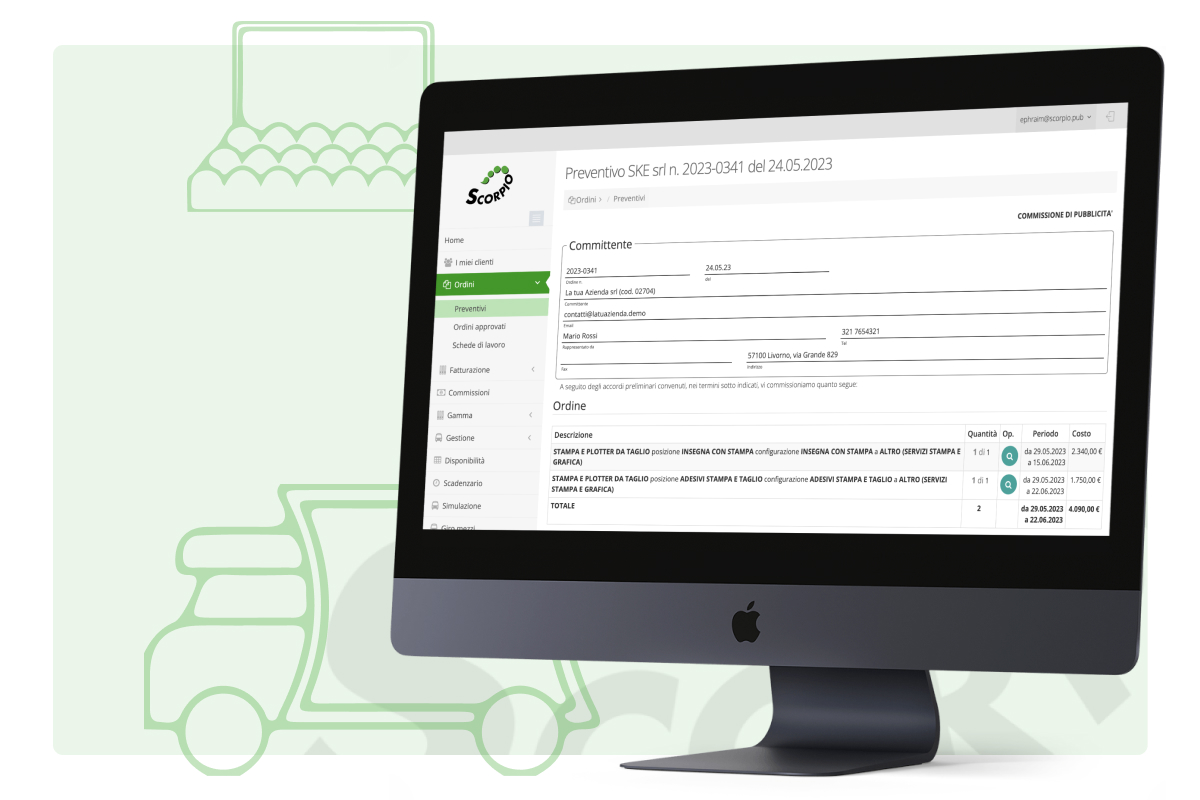 Share the requirements of your project with our experts
If you're looking for an expert guide and mentoring to develop and launch your project, this is the right place.