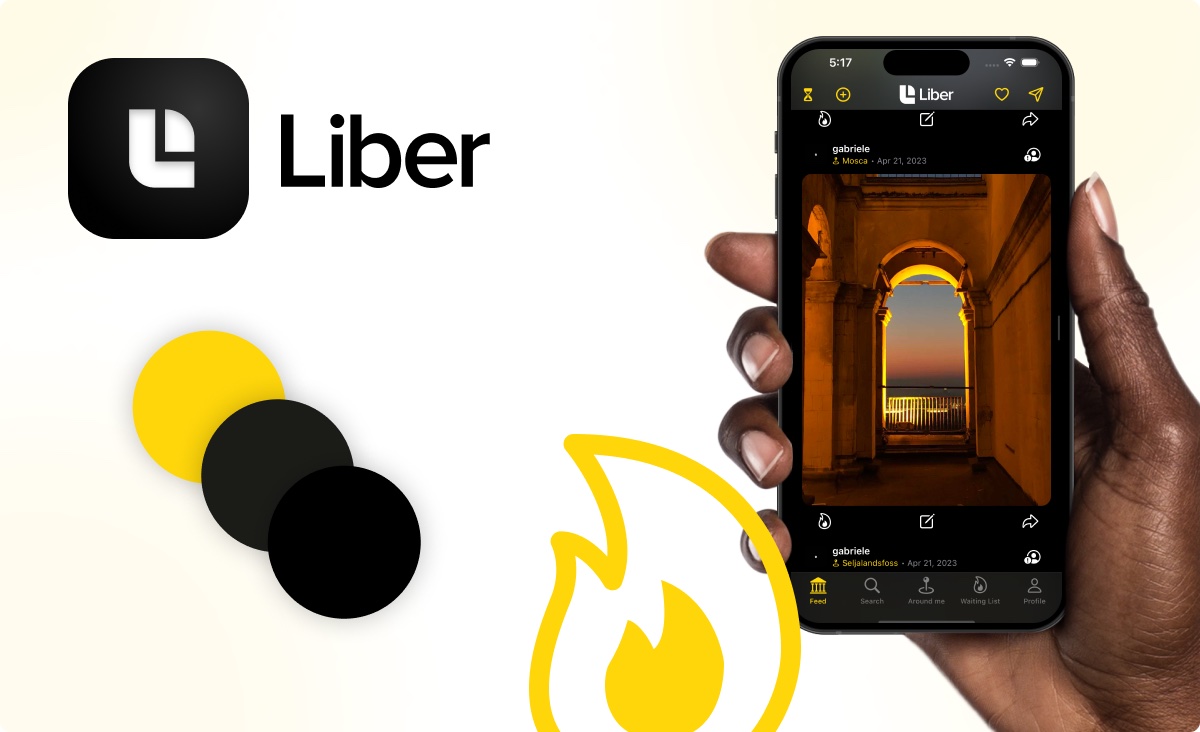 The Liber mobile App, for iOS and Android, is a social network where users can connect with others by sharing photographic and video content via Stories. The main objective of the App is to connect people by providing them with a space to express themselves through images and short video clips. All published content is strictly moderated to ensure a safe and positive environment. Additionally, the app also offers a real-time chat feature that allows users to communicate instantly with other users. Both iOS and Android users can download the app to enjoy an amazing experience of sharing and discovering creative content.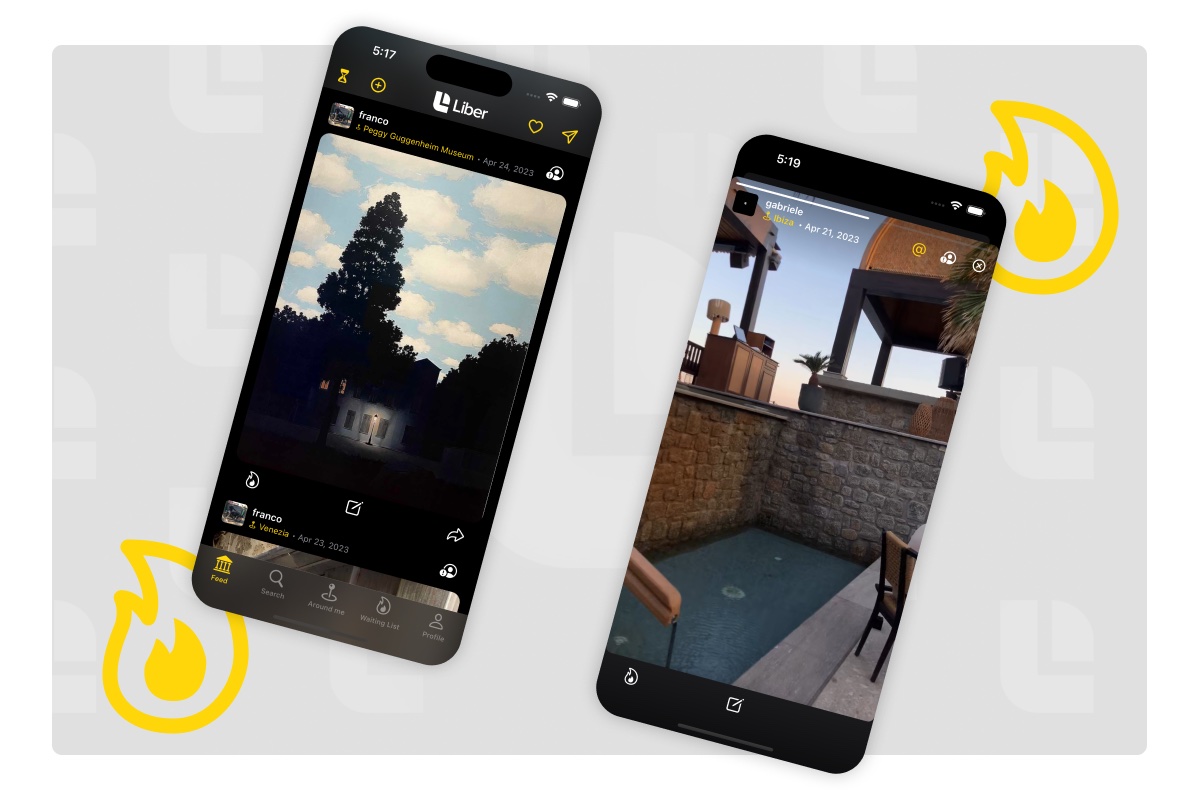 Many users want to connect with other people through an app, but prefer to do so primarily by filtering contact types across, for example, the same geographic area. Additionally, users would like to be able to filter their search based on other parameters such as age or gender, to have a better chance of finding people with common interests. This request is motivated by the desire to create significant and geographically close connections, respecting the privacy and security of users, through identity verification and total protection of the data entered.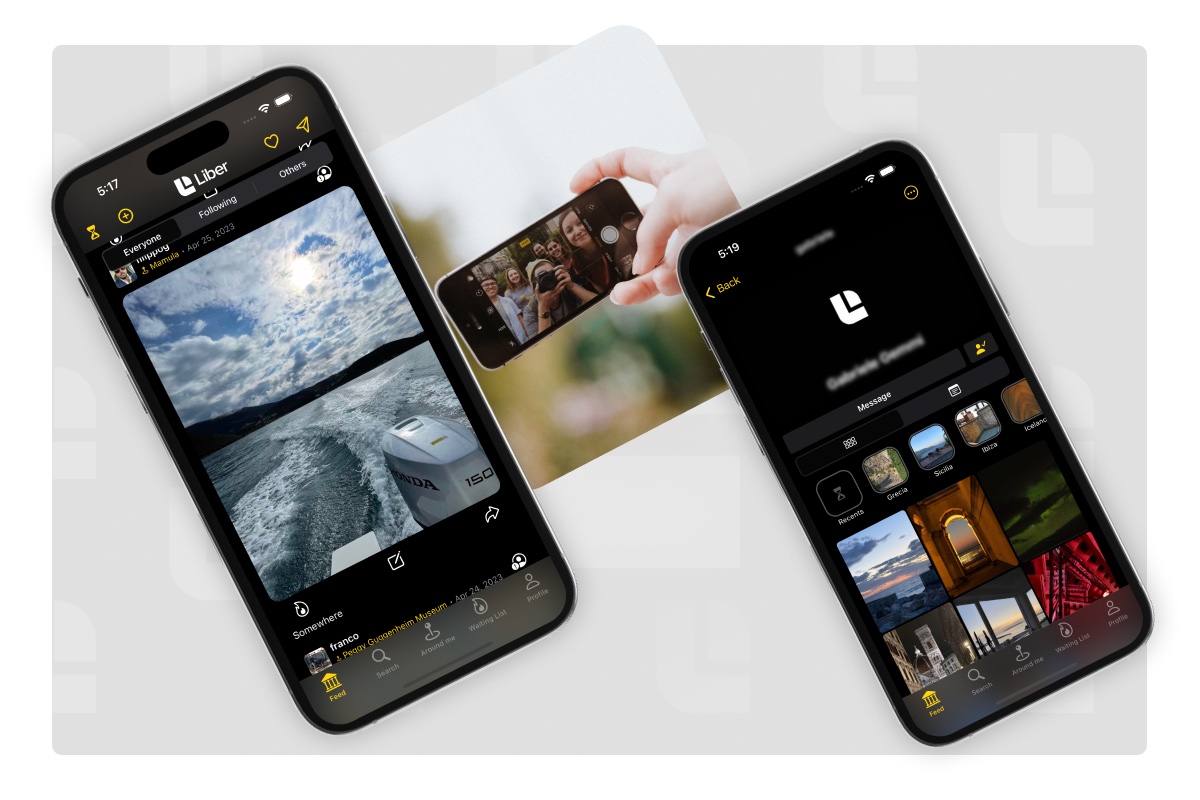 Oimmei Digital Consulting, together with the Client, has developed an innovative application that allows users to publish and share social-style content, such as photos and videos. The goal was to give users the ability to connect with new contacts or make friends, based on selectable search parameters such as age, geographic area and gender.
What differentiates this app from others is the guarantee of security and privacy for users. Oimmei has paid particular attention to ensuring that users have full control over their data, avoiding unauthorized disclosure or undue exploitation of personal information.
Thanks to this focus on privacy, users can feel safe and secure when posting their content and seeking new connections online. Oimmei has transformed the Customer's idea into a successful reality, offering an intuitive, innovative and safe app for finding new contacts and friendships.
Share the requirements of your project with our experts
If you're looking for an expert guide and mentoring to develop and launch your project, this is the right place.