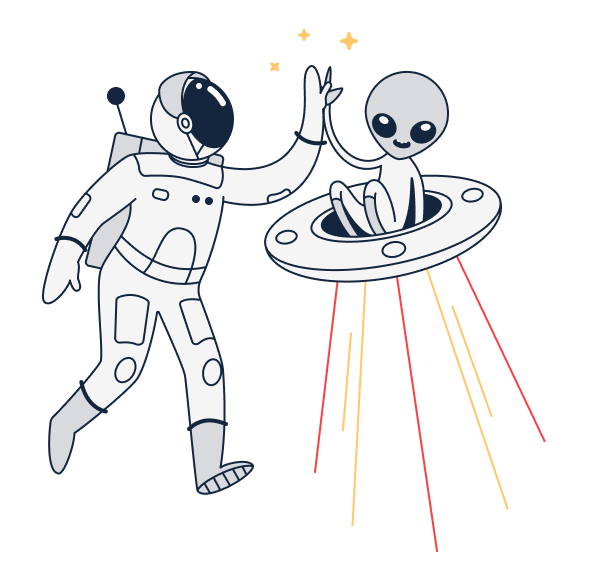 Enhance and protect the value of our customers
We are firmly convinced that a coherent and intelligent use of digital technology can bring forth innovation and make everyone's lives better. This is why we make users protagonist of the services we create. We believe in simplicity and commit to making complex things simple and usable to everyone. We believe that only with a team of professionals can we achieve excellent results, go beyond expectations and earn a prominent place in the world.
DELIVERING THE RIGHT SOLUTION
Innovation is a team sport
Our in-house team of professionals has the expertise to create efficient and cost-effective custom software solutions for your project.
With more than 20 years of experience, we have been able to provide a competitive advantage to our customers by providing customized systems that allow them to achieve the full range of required functionality, without having to change internal work processes.
With a focus on the needs of our customers, we increase value by providing services that enable transformation and helping you stay focused on what matters most.
We are enthusiastic adventurers who never get tired of exploring. Our main objective is to identify the most suitable technology to enhance your product, technologies that are modern while being stable and guaranteed for the future at the same time.
Symfony, React, Laravel, WordPress, Angular, React native, Magento, Prestashop, Node.js, Java, Kotlin, Swift, SwifUI, UIKit, Objective C,.NET, Php, Python, Typescript, Next.js are the languages and frameworks we use the most.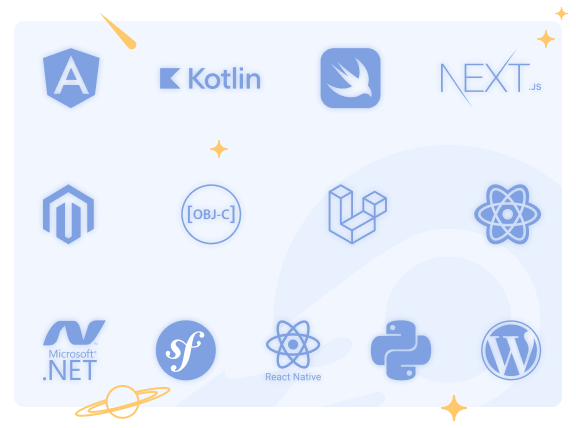 Our work always starts with a simple question
What should people experience when they discover the product or brand, and what impact can it have in their lives?
Respect, listening, collaboration, empathy
What differentiates us is not only the very high quality and strength of the code we develop, not only the quality of the services we offer or the passion we put into it every day. Our main strength is listening to the necessities of our clients and often anticipating their needs, it's knowing how to ask the right questions in order to grow, it's having the spirit of collaboration and rowing with dedication towards the same direction. Lastly it is the empathy with which we approach our clients and partners, the same empathy that has allowed us to form such a united, cohesive and understanding work team.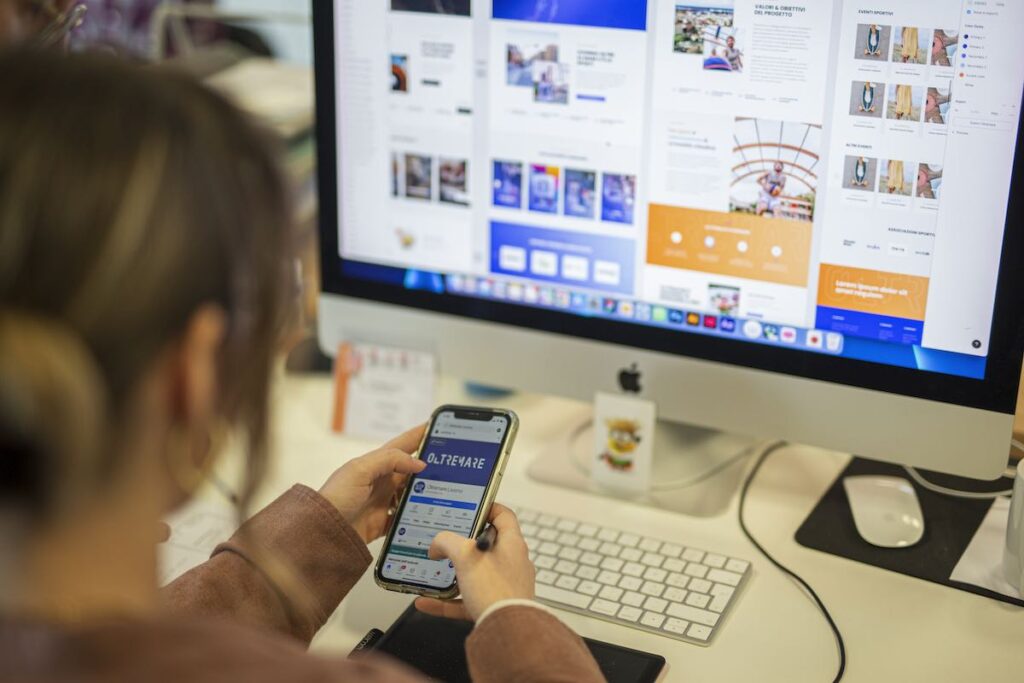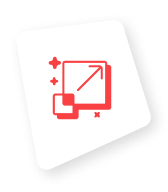 Scale Up
We complement and integrate your team to accelerate production and reach your goals together.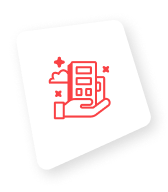 Agency
We take care of your project completely, from A to Z, your success is our success.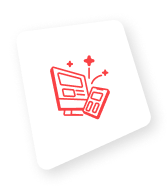 Product
We develop new tools and Apps because this is not just a job for us, it is our passion.
Discover some of the most frequently asked questions
If you have any questions that cannot be answered on this page, or are eager to discuss project details before starting cooperation, please contact us and we will be happy to answer all your questions.
How long does software development take?
We absolutely cannot answer this question precisely because there are projects completed in 2 or 3 weeks, but there are also tasks that take several months to complete.

To give you a precise answer, we need to evaluate the complexity of the project and the scope of work. Knowing this information, we can provide you with the estimated time period.
Do I need to know any technical detail to work with you?
There is absolutely no need. After all, it is not necessary to know the medical nuances when seeking the services of a dentist. You don't have to be an expert in software development because, in fact, we are. We are ready to explain to you all the unclear moments and the essence of all stages during the work on the project.

On your part, all you need is a clear vision of what goals you want to achieve using your desired software product. Therefore, you just need to focus on your needs and we will help you make them a reality.
Do you provide product support services after app development is completed?
Yes, we are always happy to provide technical support and assistance for the apps we have developed.
We can also further develop your software product if you need to implement new features or integrate third-party services.
Can you also take care of marketing?
Of course, this service is also part of our job. We curate projects from A to Z and thanks to our cross-professionalism we are able to offer a complete service that goes from the design to the management of communications and the development of a strategic promotional plan.
I need an app for iOS and Android. Which platform is best to start with?
Which platform you should choose depends solely on the idea of ​​the future application and its target audience. Each platform has its own monetization model. Apple users spend more on paid apps and in-app purchases.
If the goal is direct monetization, then iOS should be the one. There are more Android users; however, they are less likely to pay for app installation and prefer free applications. The more downloads, the more expensive the advertising in the application is. Android should be chosen if the goal is to manage user attention.

We highly recommend starting with a single platform or building a cross-platform application. This will speed up the start of the project and help to evaluate its weak points and make necessary changes. This will save you time and money.
We have an idea, but we would like to test it. What should we do in this case?
It doesn't always make sense to invest all your time and budget resources into launching a large project immediately. The trouble is that the project may fail to meet the actual needs of the market. Therefore, if you have an idea, but are not entirely sure about it, we recommend testing the concept with the development of an MVP.
What technologies and programming languages do you use in your work?
Our experts possess a wide range of skills, which allows us to offer our customers the best solutions to achieve their goals. The basic Oimmei profile is mobile development with Swift and Kotlin and web development with Php, Angular/Angular.JS, React/React.JS, Node.JS but we also work with .NET, Java, Python, C# and much more.
What methodologies do you use to work?
The main methodology we use in our work is Agile, although the choice may depend on a particular project. An iterative approach to project work gives us the opportunity to regularly improve product quality and also have constant customer feedback.
What are the payment methods?
Oimmei offers its customers different pricing models, which allow any company to choose the best option: fixed price, time & materials or dedicated team.
Let's write the future together.
We are always ready for the next challenge, start by telling us about your project.
Call us to book an expert call!